Posted by : RioZee
Wednesday, December 15, 2010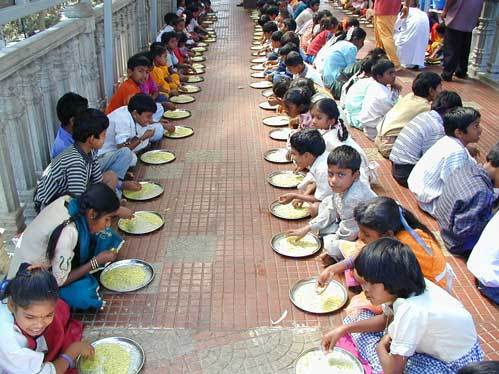 Swami Vivekananda, was approached by a wealthy American, who gave a cheque of hefty amount to help the poor in India. Swami ji took it and said nothing. The man was annoyed, he said no thank you, nothing. How in grateful you are. Swami ji returned the cheque saying, you should be grateful to me if I take your money and deploy it for the well- being of poor people properly. You have to thank me. The man relized his mistake, touched the feet of swami ji, and gave the cheque, happy that the money has gone to the right hands.
I began with this anecdote, just so that we realize the importance of right people for helping the poor, and the gratitude we must have towards them for accepting our money and utilizing it in most diligent manner for the benefit of mankind.
When Lord Buddha visited Vaishali, near present Patna, he was greeted by the wealthy businessman of the town. He pleaded to Lord Buddha that he wanted to give donations and asked if they wanted anything.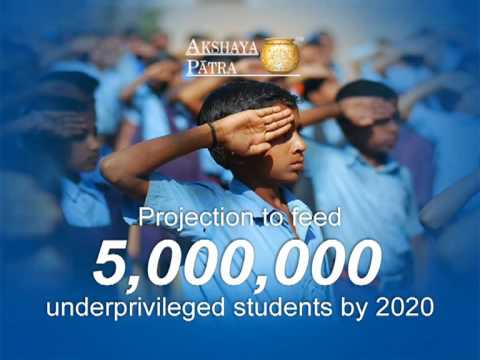 Lord Buddha didn't say anything, but his disciples said if he could purchase and donate the "Amra Vana" (the mango grove) spanning vast area of land, they could meditate under the trees. Now this place belonged to another competitor of his business, but he still asked him the price of that place. Now the competitor said mockingly, you will not be able to pay the price of it. He said you name the price first. The utmost exorbitant price was asked. He said arrange gold coins on the land and if you can cover the whole area with gold coins. The land will be yours. The businessman engulfed the whole plot with gold coins, purchased and donated the famous Amra Vana.
I salute the present day Samaritans Bill gates, Warren Buffet, Azim prem ji, etc. who have donated lavishly for the well- being of poor and down trodden.
The Akshay Patra is actively providing poor students free lunch all over the world.
One should hurry and donate online for this beautiful cause before the mind brings in some negative energies.
Their link is given below.