Kissan »
Childhood Remembrances
Posted by : RioZee
Wednesday, March 14, 2012
I am a kid, ten years of age, and have left my village first time in my life. It's the month of March 1974. My excitement is beyond imagination. My mom and dad and I , along with a sardarji uncle, and his two kids are moving in train and with every passing second, we were nearing Dehradoon. As is natural of kids, I had made friends with Sardarji uncle's kids. My mother had asked me many a times at home too, repeatedly " you will stay there alone, I won't be there. Will you be able to stay alone?" and repeatedly I had said the same thing chirpily. " sure Mom, don't worry. Little did I know, or understand the hidden pain behind those simple little words. The addition of hurt, those kiddish replies by me had caused , I was destined to realize sooner than later.
We stayed at Meedo Hotel, near Dehradoon railway station. I was taken later to a candy shop and I was given the privilege to choose my liking. I took various tasty pics. One special one that took imprint on my mind was box of Hakmans cigarette shaped pack, with candy tips colored like burning cigarette.
My mom again asked me, if you still want, we can go back home. It's not late. I was enjoying myself, the freedom, the candies, the new friends, so there was no tracking back. She then scowled at my dad. But he took the scowls on deaf ear. My next rendezvous was picnic at "The Dak Patthar" the natural beauty sorrounding Dak Patther was rejuvenating. The magnitude and the force of water flow, scared my little heart. I nervously took out the box of hakmans from my pocket, took out a cigarette candy in a style of a juvenile smoker. I myself marveled at the instinctive quality, like something inborn had overtaken me, and catching it between the two fingers, with the red burning portion cleverly in front, I wet my lips with it. It's delicious taste filling my senses, I let put imaginary smoke, with lips rounded. Suddenly my entire cranium got numb with a mind swirling slap on my cheek from sardarji 's hefty hands. With all the blood rushing from my heart to my cheeks to make amends. Sardarji took out the box of hakmans from my pocket and threw it in the rushing, gushing water of the Ganges. Little did I know then that this was just a trailer. Main movie was yet to begin. And with this began my saga of thrashings and canings at the whims of teachers, bent to teach my underdeveloped mind the lessons I had gladly consented to take.
Scene 2
I am grown up. I am moving towards Dehradoon again, this time with my seven year old son. I have left my wife at home, because I knew both gonna create tantrums and would make situation impossible to handle. I see him a lot more excited like I had been and a sense of pity engulfed me. I narrated exciting incidences from my hostel life. How i had won the tabletennis tournament. Horse riding, cricket and all the rendezvous of school. but I cleverly omitted all the negetivities. Like, I shuddered at the mere thought. I took the room at same Meedo hotel. Nothing had been changed. I have taken the same room I had stayed in as a child. I have cleverly taken this trip without any friends or relatives. I and he. All to ourselves. I took him to Gupta sports. Cricket bat, gloves, cricket balls, tabletennis racket and ball, were bought. Then chocolates etc. bought amply. While I completed the admission formalities at school and came out, I saw my son riding a horse, taking rounds of the school field, with the caretaker running side by side the horse. My heart tried to skip beats.
What the hell. I never had attempted such hazardous traits at his age. He was riding as if he wanted to show he could outsmart me. I did regret my outspoken words. He waved his hand while riding as if to tell me, I could go. I was afraid, he could be overthrown by the horse. I loathed preparatory school to be sporting horses. I had myself narrated him the classic heroic undone deeds of horse riding. He was hell bent to achieve them the first day first show. I prayed to the almighty not to serve me such punishment for my careless utterings and would always tell the truth or stay mum.
Scene 3
I am again at Dehraddon a month later. First question my son asked seeing me was, " Dad, did you cry after you left me at School."
I was caught off guard at such frank but deadly query. Now I couldn't tell truth again. I said "No, did you cry"
He replied with childish innocence "No, just little water dripped from eyes."
This post has been inspired by kissan contest ar indiblogger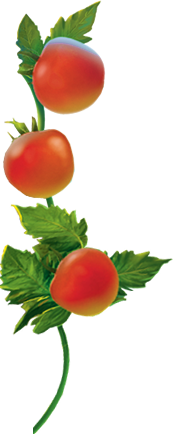 http://www.indiblogger.in/topic.php?topic=50#